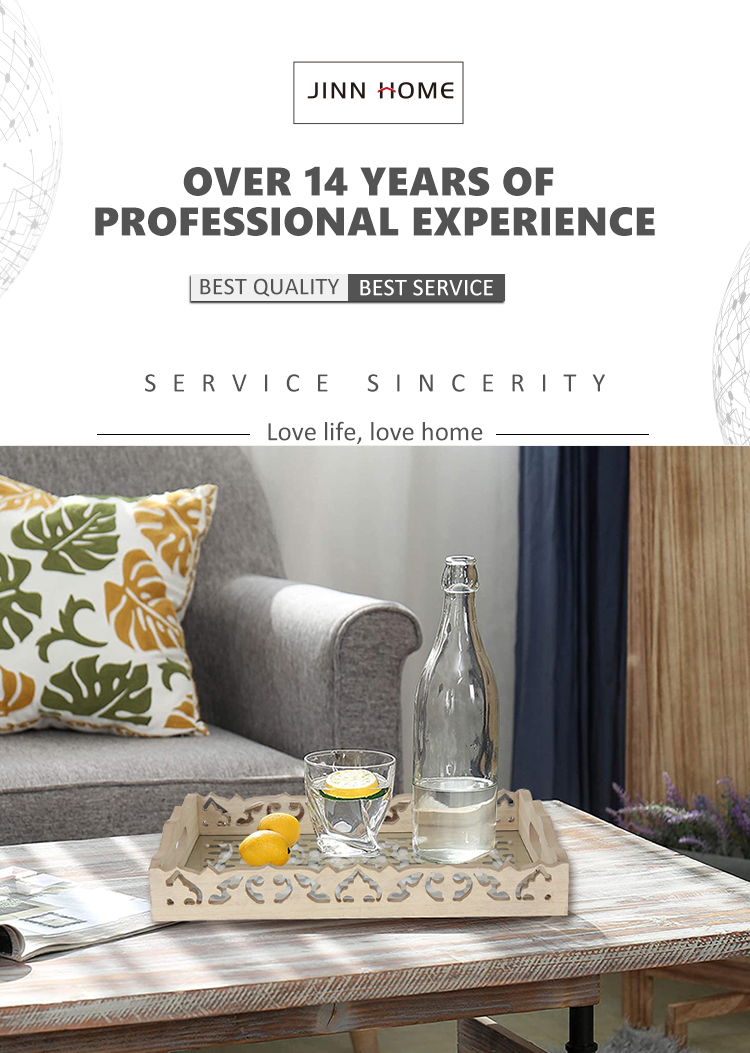 1.I'M NOT SEEING WHAT I NEED. CAN YOU HELP?
You bet! If the product descriptions leave you scratching your head, just pick up the phone and give us a call or you can contact us via Email or TradeManager . Our on-line listings are just a sampling of what we have to offer. We can create frames of almost any size, with a wide variety of matting color options, as well as other products and services. We are welcome to your inquiry.
2)What´s your production and delivery time?
The delivery cycle is about 40 days,it depends on the quantity.
3)What mode of payment do you usually accept?
T/T, L/C ,D/P, D/A ,western union and paypal are accepted.
FAQ
Video
Products Features
Product Detail
The wooden serving trays can be used in bathroom counter, for coffee center in kitchen, or as a tv tray for your ottoman in the living room.
The elegant serving tray made out of premium wood material,Measuring 12x16x3 inches,durable yet lightweight.
The serving tray with handle has a ergonomic grip handles appropriate height of the tray can prevent items from falling over when moving
The serving tray offer serving breakfast, lunch, dinner, snacks and any meal. And it can also be used family, commercial setups,restaurants.
This wooden tray is perfect for home decor and also a perfect gift for your friends or families to use it for family activities, parties or other anniversary